I have always wondered who Oscar was, and how did he get all these awards named after him.
Anyway, since I'm a major movie fan, I decided to do today's puzzle on movies that either won or was nominated for an oscar.
Some of these are from as far back as the 1930's and 1940's.
How many have you seen?
– – Wayne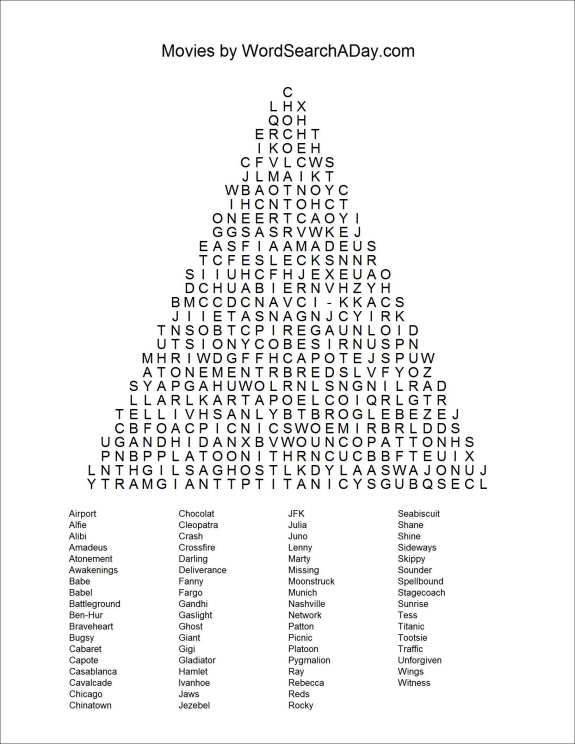 Click the puzzle to start.

The puzzle will open in a new window.

Here is the Printable
version of the puzzle.